WHO WE ARE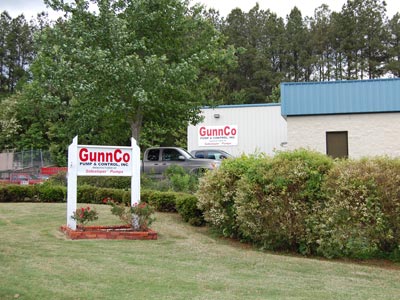 GunnCo Pump & Control, Inc. is located just north of Atlanta. Mike Gunn and his experienced staff represent over 50 years of pump design, construction, and application experience.
We offer landfill pumps and related equipment packages, as well as singular components: pumps, custom controls, replacement parts, and accessories for all pumping systems.
We are not just a storefront, though. We also provide shop and field support for all GunnCo equipment and can provide support for competitor-supplied equipment.
WHERE WE ARE
GunnCo Pump & Control Inc. is located in Cumming, Georgia, north of Atlanta. Close to America's busiest airport, we are ready to travel nationwide to your site for inspections, system installations, start-ups, and service.
WHAT WE DO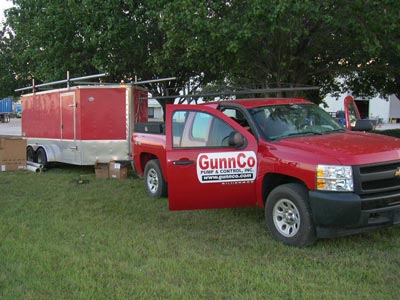 GunnCo is the manufacturer of Sidesloper™ Pumping Systems which are complete pump and control packages designed specifically for landfill and side slope applications. We offer systems for vertical wells, containment area sumps, condensate removal and tank transfer applications.
Sidesloper™ systems can be provided from just a basic pump and control panel package to complete "turnkey" designs, including wheeled pump, discharge hoses and fittings, riser exit fittings, level sensors, flow meters, control panels, system installation, and start-up.
Our packages can include everything needed for installation down to the smallest detail, even providing any tools required.
GunnCo services what we sell and offers the best service in the industry. (Just see our Testimonials!)
Sidesloper™ leachate pumping systems are the leader in quality. Pumps are selected for reliability and ease of service. Control packages are user-friendly, contain extensive surge protection, and are easy to maintain.
Leachate pumps from under 10 GPM to over 1000 GPM are available for simplex, duplex and triplex packages including alternating duplex, twin independent and alternating duplex/simplex combinations. Level indicating transducer-based systems for side slope and vertical applications and float-based systems designed for vertical well applications are available.
GunnCo Pump & Control Services and Products
Discharge Hoses
Sump Drainers
Environmental Pumps
Flow Meters
Landfill Pumps
Leachate Controls
Leachate Flow Meters
Leachate Pumps
Leachate Sensors
Leachate Sump Pumps
Leachate Transducers
Leachate Transfer Pumps
Leachate Wet Well Pumps
Groundwater Pumps
Leak Detection Pumps
Replacement Leachate Pump Parts
Riser Exit Fittings
Side Slope Pumps
Side Slopeside Slope Pump
Sidesloper Pumping Systems
Sidesloper Pumps
Leachate Recirculation
Remediation
Stainless Steel Pumps
Submersible Landfill Pumps
Submersible Leachate Pumps
Sump Pumps
Transducers
Breakout Boxes
Vertical Wet Well Pumps
Landfill Services
Wet Well Pumps